NOISY BIKES!
IMPORTANT! Your bike must not be excessively noisy. Many of the unsurfaced roads go through farms and beside rural dwellings, and to ensure continued use it is important that we are considerate.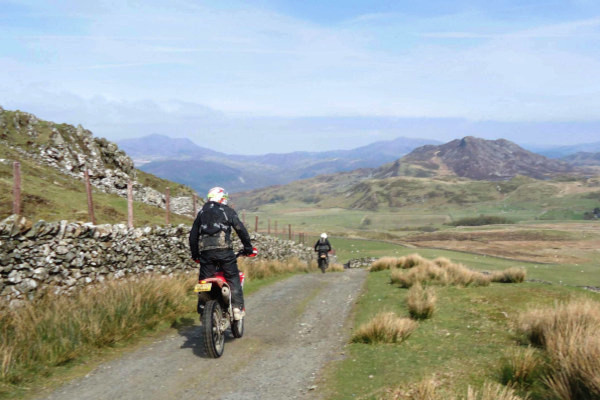 Sustainability of green roads
We promote a positive image of trail riders, and many of the local people we encounter frequently are friendly to us. We are concerned to maintain a future for trail riding and it is extremely important that you ride with courtesy and consideration.
Breakdowns or accidents
If your bike breaks down, we will do our best to help you fix it. If it cannot be fixed, we assist with pick up of bike and rider if we can. If you have booked more than one day and your bike can't be repaired, you may be able to hire one of our bikes. Price will be proportional to our usual rate, less the fee you have already paid. Likewise, if you have an accident and cannot ride any further, but do not require emergency services, if possible, we will pick you and your bike up, and take you to hospital or to your accommodation. Please note that this service is not always available if both Colin and Marianne are out riding.