Guiding for trail riders
We provide guiding for owners of Honda CRF250Ls, 300Ls and Rallys, older trail bikes, adventure bikes and novice trail riders on enduro bikes. Because we ride trail bikes, we do not usually guide groups on modern enduro bikes (unless we already know you) but please feel free to enquire.
New to trail riding?
We are happy for novice riders with enduro bikes to join our hire bike groups, and if you are a TRF member, this is free of charge for your first time, as it is if you are on an L or Rally. We usually keep our groups to a maximum of six riders, so if, say, four are on hire bikes, we have space for two more riders. You may find our Hints and Tips page useful.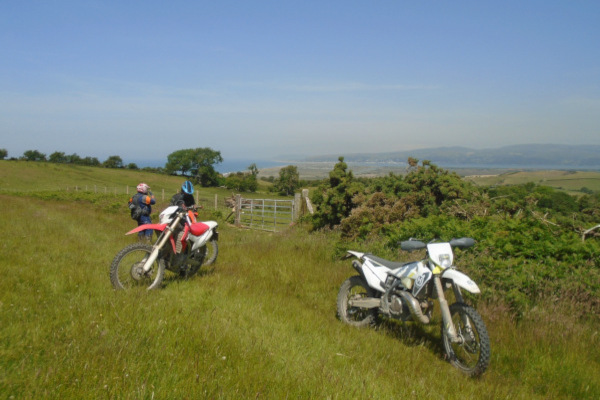 Booking
Please read the Terms and Conditions and the extra information before booking with us. You can book by email, landline phone 01686 430522, mobile phone or text 017849 760722, or by filling in the form on the contact page.
We do not ask for a deposit for guiding. In winter, bookings are provisional until 48 hours before. Cash or bank transfer payment on arrival is required. If two days are booked, and you decide not to use the services of the guide on the second day, there is no refund. If you have booked and do not cancel, any bookings in future will be subject to full payment in advance.